Blue Ocean Seismic Services' Robots Pass "Crucial" Tests in Loch Linne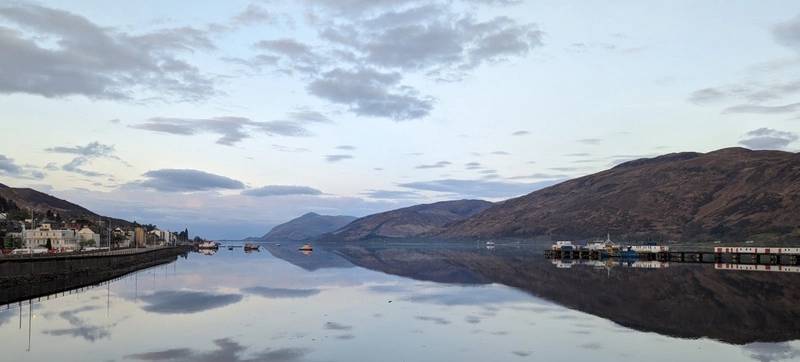 Blue Ocean Seismic Services, a company that describes itself as the marine seismic survey disruptor, said Tuesday that its latest series of trials, held in the Loch Linnhe, Scotland, have confirmed that its autonomous undersea robots can reliably operate, accurately navigate, and record quality seismic data in challenging real-world tidal conditions.
"The results of this latest round of trials, which saw multiple vehicles operating simultaneously, are 'a world first' the company believes for the sector and represent proof of technology. The subsea robots not only outperformed an ROV (remotely operated vehicle) positioned Ocean Bottom Nodes, but they also successfully recorded an unexpected earth tremor which occurred during the trial," Blue Ocean Seismic Services.
"The effective completion of this round of testing marks a crucial milestone towards validating Blue Ocean Seismic Services' revolutionary technology and marks a transformational step towards commercialization of its autonomous subsea vehicles," the company said.
According to Blue Ocean Seismic Services, during the five-day trial in Loch Linnhe, a tidal sea loch on the west coast of Scotland, the undersea vehicles demonstrated the ability to efficiently transit and navigate accurately to a target location on the seabed, land, increase their weight to couple to the seabed, record quality seismic data, take-off and navigate to a new location multiple times before returning to the surface.
Due to the challenging tidal conditions of the sea loch, the untethered robots were often pushed off course but consistently and autonomously corrected to complete operations, the company said.
---
Related:
Autonomous OBN Seismic Survey Robots Could Enter Commercial Operation in 2024
---
Further, Blue Ocean Seismic Services said that the underwater robots were also successfully controlled, commanded via surface and subsurface communications, consistently navigating to seabed target location (coordinates), demonstrating ability to land within 10 meters of target with scope to significantly improve with minor improvements, and reported status in real-time to vessel-based operators.
The team also successfully conducted a 'Proof of Concept' – testing Starlink communications as a future pathway for communication and data transfer in remote offshore operations, Blue Ocean Seismic Services said.
The extensive dataset acquired during the trials, as well as the data from a series of successful trials held in both Loch Ness late last year and Perth, Australia earlier this year, will allow engineers to further refine the vehicle and control software and move towards the scale up to commercial operations, targeted for Q4 2024.
Disrupting offshore seismic
Blue Ocean Seismic Services says its technology is disrupting the offshore seismic sector to become cheaper, faster, safer, and much less carbon intensive.
"The use of autonomous ocean bottom seismic robotic vehicles (OBSrV) significantly reduces vessel-based personnel requirements and survey duration. By removing the overall need for energy-intensive exploration vessels and ROVs, the technology is expected to reduce seismic survey costs by more than 50 per cent and substantially reduce associated carbon emissions. The vehicles can also reduce the impact on the seabed and sea life compared to conventional methods of collecting seismic data," Blue Ocean Seismic said.
Ben Hollings, Chief Technology Officer, Blue Ocean Seismic Services said: "This trial is a significant step in the validation of our technology, representing a massive milestone for Blue Ocean Seismic Services and the seismic acquisition industry more broadly. The trial was conducted as a test case for commercial operation standpoint and, combined with the previous sea trials, we have now successfully completed a broad range of testing of our prototype subsea vehicles in a range of environments that validate our technology for operational scale-up and readiness.
"We have now demonstrated that our vehicles can reliably perform all activities necessary for a seismic acquisition, operate autonomously and gather high quality seismic data in challenging environments and confirmed the effectiveness of our multi-vehicle communication and autonomy software stack."
Simon Illingworth, Managing Director & Chief Executive Officer added: "This is a decisive step towards our commercial readiness. The team have worked incredibly hard over the last year and the results are clear to see. We continue to engage with initial potential customers and we look forward to deploying our industry-leading technology and operations within the next 18 months."