Denmark to Take 20% Ownership of New Offshore Wind Farms
Louise Breusch Rasmussen and Jacob Gronholt-Pedersen/
May 31, 2023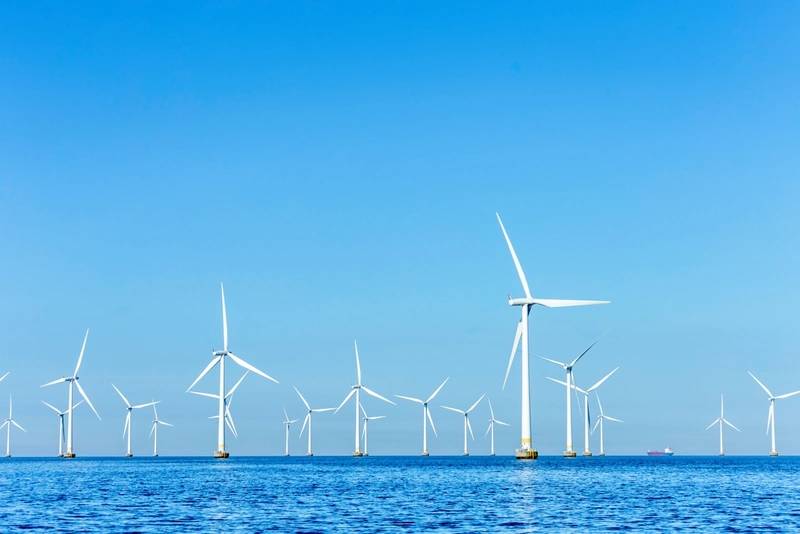 The Danish state will take a 20% stake in four planned offshore wind farms with a total capacity of at least 6 gigawatts (GW), the country's ministry of climate, energy and utilities said on Tuesday.
Under the terms in the upcoming tenders, developers will compete to offer the state the highest fixed annual payment for a period of 30 years.
"As the market for offshore wind has become much more favorable in recent years, the (terms) will ensure that society also gets a piece of the common resource, which is the Danish sea area," the ministry of climate, energy and utilities said in a statement.
Denmark, home to industry leaders Vestas and Orsted, has set a target of reducing CO2 emissions by 70% from 1990 levels, which the government is legally obliged to pursue.
The new projects are part of a pledge last month by leaders from European countries surrounding the North Sea to rapidly scale up offshore wind power generation in the region to strengthen energy security.
The new wind farms would have a total capacity of at least 6 GW by the end of 2030, the ministry said. Denmark currently has 2.3 GW offshore capacity in operation.
The ministry also said 17.6 billion Danish crowns ($2.60 billion) will be invested in a planned 3 GW energy island in the Baltic Sea that will supply power to households and green hydrogen for use in shipping, aviation, industry and heavy transport.
Combined with the energy island, total new capacity could reach 14 GW, if developers opt to build as much capacity as possible on each sites, the ministry said.
($1 = 6.7638 Danish crowns)
(Reuters - Reporting by Louise Breusch Rasmussen and Jacob Gronholt-Pedersen/Editing by Marguerita Choy)