Exxon-Led Group Earned Nearly $6 Billion in Guyana Last Year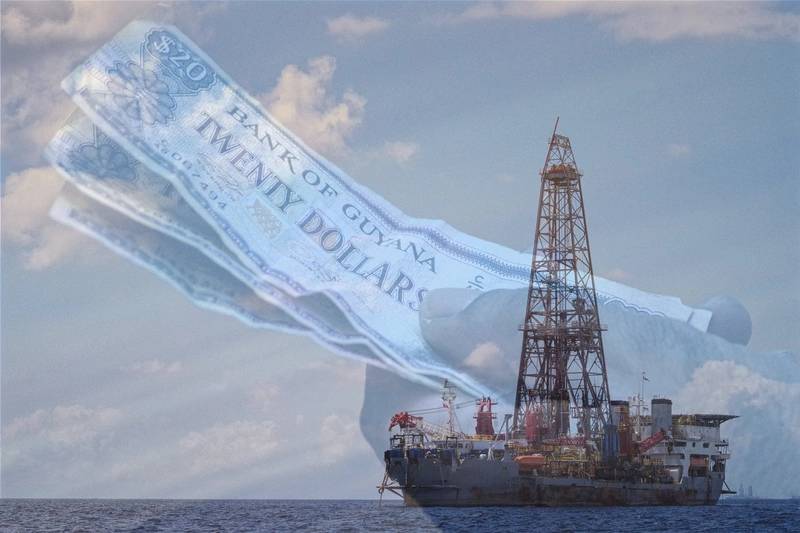 Exxon Mobil and two partners earned $5.8 billion last year from offshore oil production in Guyana, according to audited results filed in an appeal of a court ruling that found them in breach of insurance obligations.
The filing is the first disclosure of 2022 profits Exxon, Hess Corp and CNOOC earned from oil produced offshore Guyana. The group began production in Guyana in 2019 and accounts for all of the country's oil output.
The financial results were submitted on May 17 in an appeal of an early May ruling that found the group had breached oil-spill insurance obligations for the Liza One offshore platform.
Exxon and its partners "have the technical and financial capabilities to respond positively to any adverse event," Alistair Routledge, Exxon's country manager, said in the appeal.
The group has spill-mitigation technology at its disposal to cap any major oil spills, and an underwater blowout could be sealed within 5-1/2 days, Routledge said.
The oil consortium has $600 million in liability insurance for the Liza 1 platform as well, according to Exxon.
Last year, Exxon took in $2.74 billion from its share of the group's offshore oil production, Hess earned $1.53 billion and CNOOC pocketed $1.55 billion, according to the financial statements. The trio were producing about 375,000 barrels of oil per day (bpd) from two offshore vessels by the end of 2022 and plan to pump 1.2 million bpd in 2027.
Exxon incurred about $281 million in tax expense in the country last year versus none in 2020, the financial statement by Guyanese auditing group TSD Lal & Co showed.
In total, the group has about $19 billion in assets in Guyana. Exxon's assets in the country at year-end were valued at $10.76 billion, Hess's at $4.28 billion and CNOOC's at $3.9 billion, according to the filing.
(Reporting by Kiana Wilburg in Georgetown; Writing by Sabrina Valle; Editing by Tom Hogue)