Gusting Forward: U.S. Gov't to Simplify Offshore Wind Rules to Meet Climate Goals
Deep Vakil
January 13, 2023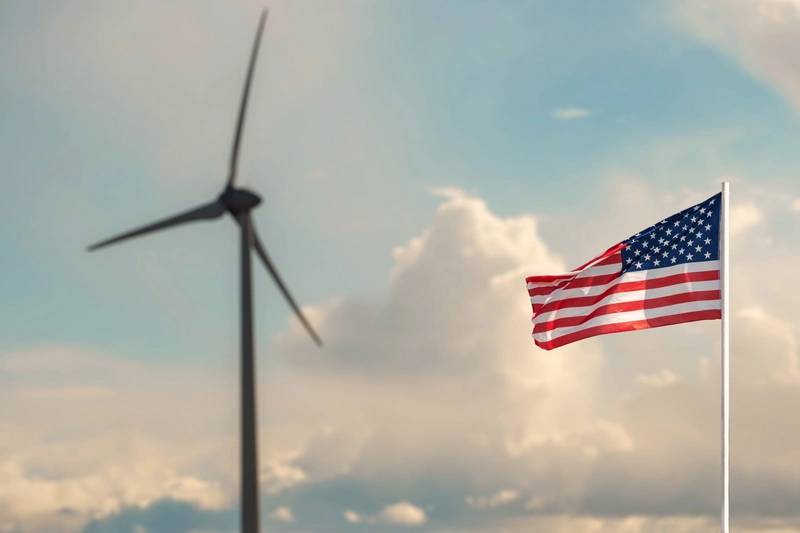 The U.S. Department of the Interior will reform its regulations for the development of wind energy facilities on the country's outer continental shelf to help meet crucial climate goals, it said in a statement on Thursday.
The proposed rule changes would save developers a projected $1 billion over a 20-year period by streamlining burdensome processes, clarifying ambiguous provisions, and lowering compliance costs, the statement said.
"Updating these regulations will facilitate the safe and efficient development of offshore wind energy resources, provide certainty to developers and help ensure a fair return to the U.S. taxpayers," U.S. Interior Secretary Deb Haaland said in the release.
The reforms come days after the department named Elizabeth Klein, a lawyer who worked in the Obama and Clinton administrations, to head its Bureau of Ocean Energy Management (BOEM), overseeing offshore oil, gas and wind development.
---
---
As part of its offshore clean energy program, the BOEM has over the past two years approved the first two commercial scale offshore wind projects in the United States, held three lease auctions including the first-ever sale off the coast of California, and explored extending offshore wind to other areas like the Gulf of Mexico.
The department expects to hold as many as four more auctions and review at least 16 new commercial facilities by 2025, adding more than 22 gigawatts (GW) of renewable energy.
In September last year, President Joe Biden's administration set a goal of having 15 GW of floating offshore wind capacity by 2035 to accelerate development of next-generation floating wind farms in line with its target of permitting 30 GW of offshore wind by 2030.
(Reporting by Deep Vakil; Editing by David Gregorio)